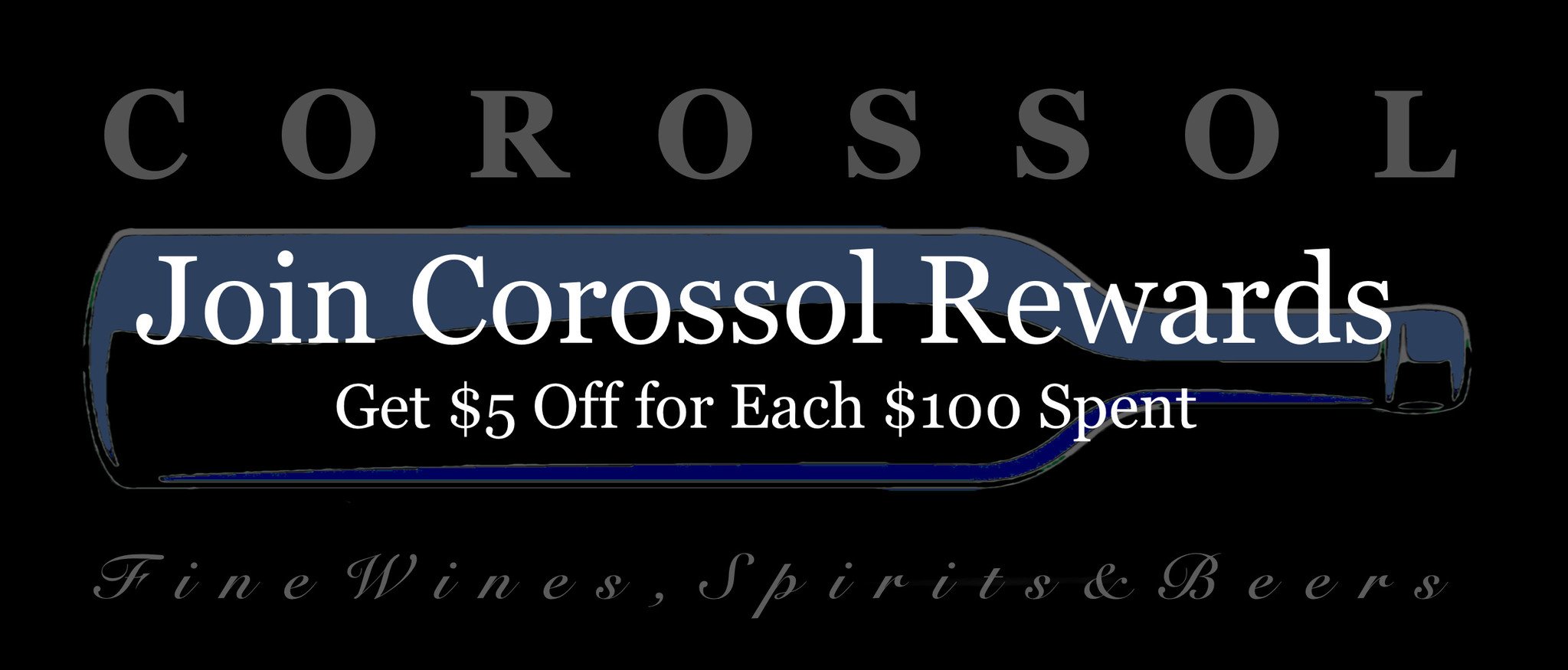 Corossol Reward Program

When you join Corossol Rewards you get the equivalent of 5% off each purchase for life.

The process is simple: sign up - buy - collect points - cash in points

Sign Up: currently you can only sign up in the store. Ask Dave for the simple form, name, email, phone and address if you want delivery.
Buy: Whenever you make a purchase at Corossol make sure to give us your name or phone number so we can attach your reward points to the sale.
Collect Points: You collect one point for each dollar of purchase. You can let points collect over a longer or shorter period.
Cash in Points: Points are cashed in increments of 100. When you have 100 or more points we'll let you know you can get a $5 discount on your new purchase. If you have 500 or more points collected you can get a $25 discount off your new purchase.

Example: Jane has spent $432 with us over the last year. This gives her 4 increments of 100 points to use. When she next buys a $40 bottle of wine she cashes in 4 x $5 and gets a $20 discount on the $40 purchase. The 32 points left over stay in her account.